Being animals, we are all quite similar in the matter of needs, such as represent on the Maslow's Hierarchy of Needs included below.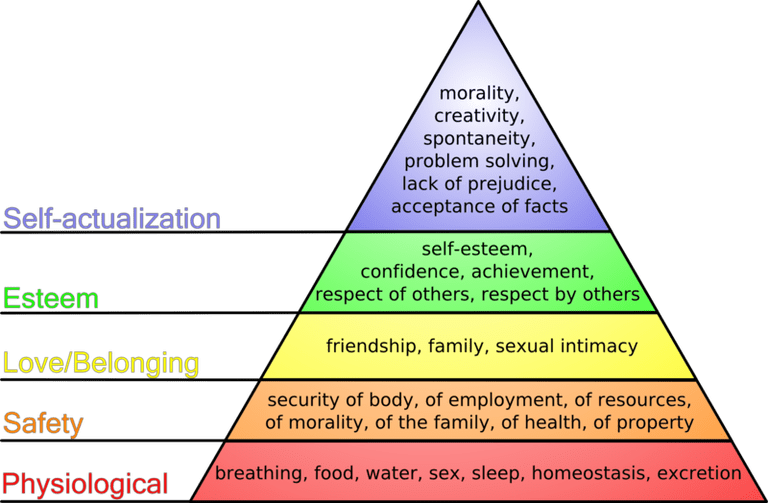 That should lead us to think that we all need equal environments to fulfil those needs, but that is not what happens in that daily basis. Our individual characters, created both by genetic inheritance and experiences, lead us to be very specific about those needs.
Looking at the physiological bottom of the hierarchy, there is food, for example. While my brother will happily settle for a huge piece of dead cow, I would probably rather starve than eat that (how stubborn of me). He would not settle for my plant-based diet either. Even though the physiological need is the same, we choose different paths to fulfil it.
How many hours we sleep, the way and with whom we have sex, the amount of family members we want to have around us, the amount of property we need to own and to live in, the amount of friends we need, are all examples of how diverse our needs may get.
Lately I have been studying a little more about properties, mainly through watching videos online. There are so many different ways to build your house and so many different ways to live in it. I grew up in a big house, with plenty of room unoccupied. Watching these videos for the past few weeks I realize how much money and effort my parents put into a house that is only partly being lived in. I probably will not want a house this big but I will definitely give more use to the space surrounding it. This house worked for my parents and mine will work for me.
These are small examples of how alternative lifestyles may improve our life. If we would all live the same way, there would be no room for our personalities. Being vegan or having a tiny house may work better for someone than eating corpses or having a huge mansion. And that is fine.